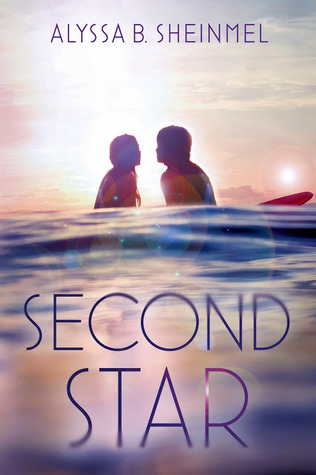 Author: Alyssa B. Sheinmel
Publisher: Farrar, Straus and Giroux (BYR)
Release Date: 5/13/14
Rating:
*I received this book for review from NetGalley*
Quote I liked:
"'Life isn't about watching from the beach, Wendy'"
Goodreads Synopsis:
A twisty story about love, loss, and lies, this contemporary oceanside adventure is tinged with a touch of dark magic as it follows seventeen-year-old Wendy Darling on a search for her missing surfer brothers. Wendy's journey leads her to a mysterious hidden cove inhabited by a tribe of young renegade surfers, most of them runaways like her brothers. Wendy is instantly drawn to the cove's charismatic leader, Pete, but her search also points her toward Pete's nemesis, the drug-dealing Jas. Enigmatic, dangerous, and handsome, Jas pulls Wendy in even as she's falling hard for Pete. A radical reinvention of a classic, Second Star is an irresistible summer romance about two young men who have yet to grow up–and the troubled beauty trapped between them.
My thoughts:
Man, this book was crazy! I thought I knew what to expect when I started it, but there were many things that caught me off guard in Second Star. I had seen many fairly negative reviews prior to reading the novel, so I thought I had a valid assumption as to what I would be reading. However, the plot completely twisted towards the end, and I loved it! The characters were well developed and the pacing was great as well.
I did not, however, get as much closure as I would have liked at the end. I also wish that the book had a more engaging beginning, as I did not really get into it until the middle.
If you're looking for a good summer read, absolutely give this book a try. I was completely captivated by this book as it progressed and had trouble putting it down as I neared the end.
-Kathy
 The Book: https://www.goodreads.com/book/show/18465577-second-star