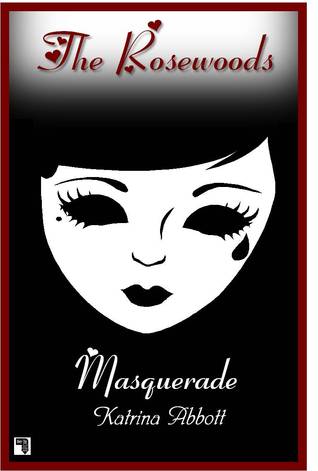 Author: Katrina Abbott
Publisher: Createspace
Release Date: February 2014
Rating:
*I was sent this book for review by the author*
*Warning: There may be spoilers for Taking the Reins, Rosewoods #1, in the Goodreads synopsis portion of this review, but not in the opinions portion of this review*
Read my review of the first book in the series here.
Goodreads Synopsis:
Halloween is coming and everyone knows what that means: costume party! For Brooklyn Prescott, the best thing about being the new school liaison was supposed to be planning the Halloween dance. Who doesn't want to escape herself, even if it's just for one night? But The Rosewood School for Academic Excellence has banned costumes and now Brooklyn's faced with the possibility of her first event being a total flop. Not to mention that she's planning the dance with Dave, the sexy and neglected boyfriend of her roommate, Emmie. Awkward!
It's not like planning the dance is her only concern either. On top of classes she's got equestrian team practice, and Coach Fleming has been acting very oddly. Talked into sneaking out to collect some intel with her friends, Brooklyn may have stumbled onto a huge, juicy secret that could involve the coach in a potentially career-ending scandal. And then there's Jared, who seemed to be into her, but has suddenly disappeared without a trace – not even a text message.
Things at Rosewood are getting complicated for Brooklyn, just as she's starting to fit in. The more she tries to uncover the secrets surrounding her, the more she realizes that her friends and even the faculty are all wearing masks. Does she dare look underneath them? Or does she put on one of her own?
Masquerade is the second installment of The Rosewoods, an exciting new Young Adult series for readers who love fun, flirty love stories.
My Thoughts:
I was super excited for this book! Right after I finished the first book in the series, I *needed* to get my hands on the second one! Unfortunately, I was overall fairly disappointed with Masquerade. The book was really cheesy and the characters said things that were supposed to be commonly-used slang, but really failed (then again, I don't really use slang too much, so maybe I just found it excessive). The main character started to get on my nerves in the way she handled the love triangle (really more of a love square or perhaps a pentagon-if that's a thing). I also thought that two of the guys in the love triangle-square-pentagon were a bit…not-sure-what-word-to-use-but-they-made-me-uncomfortable. I had some difficulty getting through the novel, but I think that was due to my slight reading slump because I actually found the pacing really well-executed.
I love how Abbott develops her characters. She makes them relatable and they continue to improve as the series progresses. I found myself extremely torn in the love whatever-it's-called because I really wanted Brooklyn to end up with each of them at different parts in the story! It definitely played with my emotions and I am looking forward to the next installment! Generally, I would recommend this series to 14 or 15 and up.
I hope you all had a fabulous Halloween!