Hello friends! Because I have fallen despairingly behind in my buddy read posts as of late, I thought I would finish them up with a playlist for the whole book! To view my first Obsidian post click here and to check out Olivia's (the girl I was reading it with, hence the name buddy read) posts click here. Also, if you are reading this post on a computer, click each song to listen to them! If you are viewing it on a mobile device, I don't know if all of the songs I choose will be compatible, so just search them on YouTube!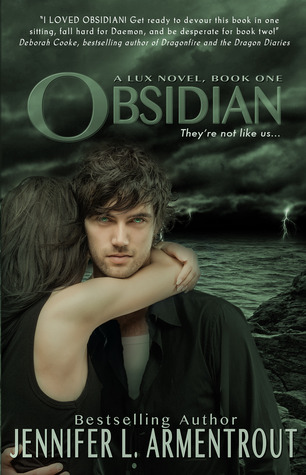 Author: Jennifer L. Armentrout
Publisher: Entangled Teen
Release Date: 05/08/12
Rating:
The Songs:
When Will My Life Begin-Mandy Moore
Everywhere-Michelle Branch
Love Runs Out-One Republic
 Tiny Little Bows-Carly Ray Jepsen
All At Once-The Fray
Dance With Me Tonight-Olly Murs
Lips Are Movin-Meghan Trainor
On Top of The World-Imagine Dragons
Enchantment-Corinne Bailey Rae
Gravity-Sara Bareilles
 Kiss The Rain-Yiruma & Sungha Jung
Impossible-Shontelle
That's all for now! Check out my last playlist here.