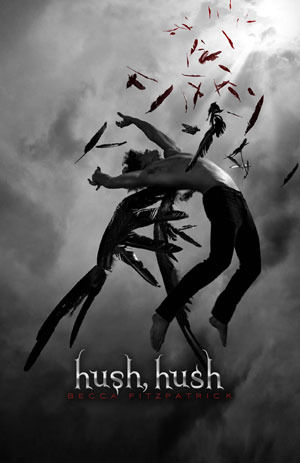 Author: Becca Fitzpatrick
Publisher: Simon & Schuster BFYR
Release Date: 10/13/09
Rating:
Goodreads Synopsis:
A SACRED OATH
A FALLEN ANGEL
A FORBIDDEN LOVE
Romance was not part of Nora Grey's plan. She's never been particularly attracted to the boys at her school, no matter how hard her best friend, Vee, pushes them at her. Not until Patch comes along. With his easy smile and eyes that seem to see inside her, Patch draws Nora to him against her better judgment.
But after a series of terrifying encounters, Nora's not sure whom to trust. Patch seems to be everywhere she is and seems to know more about her than her closest friends. She can't decide whether she should fall into his arms or run and hide. And when she tries to seek some answers, she finds herself near a truth that is way more unsettling than anything Patch makes her feel.
For she is right in the middle of an ancient battle between the immortal and those that have fallen – and, when it comes to choosing sides, the wrong choice will cost Nora her life.
My Thoughts:
Oh. My. Goodness.
This book.
I can't.
Ugh.
We have reached the end of the review——-
Just kidding…
I LOVED this book. I was hooked from the very beginning and finished it in about three days. The main female character, Nora, was entirely 100% relatable. The male lead was highly attractive and the plot was extraordinarily unique. I thought the pacing was awesome because it wasn't a race, but at the same time it wasn't super slow. When Nora found herself in sticky situations I could feel myself right there with her and was so engrossed in the novel that I couldn't look away. Literally the only thing that pushed it one step back from a five smooch rating was the fact that I saw a few inconsistencies with the plot. I really was at the point where I was just getting very picky with the small things because everything else was so good. I started reading this book with a vague idea of what it was about, so essentially most things were a surprise and I absolutely loved it! In complete honesty, I don't have anything else to say except READ THIS BOOK (if you haven't already). I would recommend it to ages 14 or 15 and up; it would be a great book for someone to dip their toe into YA for the first time with.
Happy Saturday,