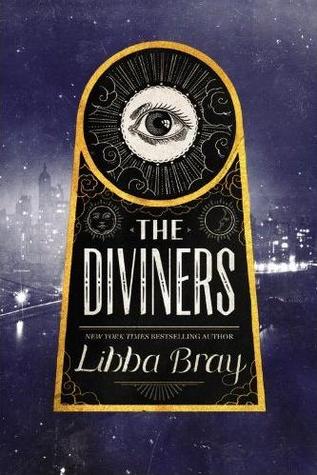 Author: Libba Bray
Publisher: Little, brown Books for Young Readers
Release Date: 06/1/12
Rating:
Goodreads Synopsis:
Evie O'Neill has been exiled from her boring old hometown and shipped off to the bustling streets of New York City—and she is pos-i-tute-ly ecstatic. It's 1926, and New York is filled with speakeasies, Ziegfeld girls, and rakish pickpockets. The only catch is that she has to live with her uncle Will and his unhealthy obsession with the occult.
Evie worries he'll discover her darkest secret: a supernatural power that has only brought her trouble so far. But when the police find a murdered girl branded with a cryptic symbol and Will is called to the scene, Evie realizes her gift could help catch a serial killer.
As Evie jumps headlong into a dance with a murderer, other stories unfold in the city that never sleeps. A young man named Memphis is caught between two worlds. A chorus girl named Theta is running from her past. A student named Jericho hides a shocking secret. And unknown to all, something dark and evil has awakened.
My Thoughts:
I did it. I finally read The Diviners and I was both disappointed in some ways but extraordinarily surprised in others.
Let's talk about the former first, shall we?
Now I'm going to base this review off of the comparison I used for this author the entirety of the novel. Libba Bray, and this is the first tale of hers that I've ever read, reminded me extremely of Cassandra Clare. So much so that I have essentially the same pros and cons that I do with Cassandra Clare's books  (read my review of Clockwork Princess here). The major negative I saw with this book was that there was so much excessive detail. Don't get me wrong I love detail, but when there is such a large amount of it and it doesn't all seem to contribute to the plot it's not necessary
—->can I get a HUGE shout-out to Charles Dickens, because EXCESSIVE DETAIL.
I was blown away by Bray's writing. Listen, I'm not talking a slight breeze-> I mean a full scale tornado. Her writing is beautiful and the way she paints her characters is completely breath-taking. Also the way the characters spoke and the setting seemed to be so accurate that I could definitely tell a lot of reasearch was put into creating this world.
All in all, this is THE PERFECT Halloween read, and I highly suggest you pick it up. I recommend it to ages 15 or 16 and up.
Now I get to go study for a quiz, what joy!!!!!!!!!!!!!!
*extreme sarcasm*
Love,