Hi Everyone!
I'm super excited to announce the Halloween read-along that I am hosting with Olivia at Brewing Up Books and Cassandra at CC's Books! We are going to be reading a Halloween-themed book each week in October (it may go slightly into November depending on length of the books) and it's called All Hallows' Read! We would absolutely love if you wanted to participate! Feel free to link your posts in the comments or to lead discussions in the comments. The first book is
*drum role please*
The Diviners by: Libba Bray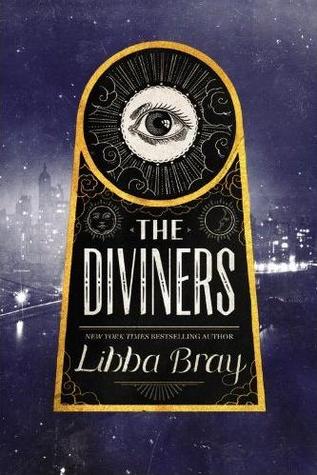 Goodreads Synopsis:
Evie O'Neill has been exiled from her boring old hometown and shipped off to the bustling streets of New York City—and she is pos-i-tute-ly ecstatic. It's 1926, and New York is filled with speakeasies, Ziegfeld girls, and rakish pickpockets. The only catch is that she has to live with her uncle Will and his unhealthy obsession with the occult.
Evie worries he'll discover her darkest secret: a supernatural power that has only brought her trouble so far. But when the police find a murdered girl branded with a cryptic symbol and Will is called to the scene, Evie realizes her gift could help catch a serial killer.
As Evie jumps headlong into a dance with a murderer, other stories unfold in the city that never sleeps. A young man named Memphis is caught between two worlds. A chorus girl named Theta is running from her past. A student named Jericho hides a shocking secret. And unknown to all, something dark and evil has awakened.
We are trying to shoot for having the book read by this coming Thursday, but as it is a very chunky book that may not happen.
I hope you all have a great week and PLEASE join us in All Hallows' Read!
Love,